Stay on top of your data center resources by monitoring your servers and complete architecture for crucial performance metrics. Our server monitoring service will scan your performance issues 24×7,  alerting us to any difficulties and allowing us to respond before they become business-critical, ensuring that your systems stay up and operating.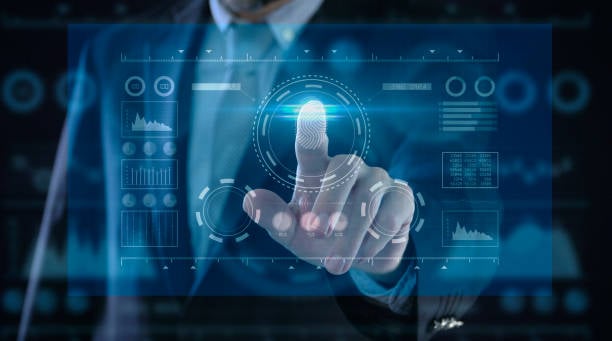 What is Server Monitoring?
Server monitoring aids in the resolution of performance issues. ITOps teams can employ server monitoring solutions to assess the performance and status of an organization's compute resources, such as CPU usage, memory, disk availability, and Process, among other things. By analyzing the server's system resource utilization, server monitoring aids capacity planning, the detection of other performance-related concerns such as resource use, data collection for downstream effects, and response time.
Because virtualization has transformed IT, your computer resources will change rapidly and frequently, necessitating the need of a comprehensive server monitoring solution. You need a platform designed for today's complex, ephemeral mix of technologies to keep up with the pace of change and ensure you know the condition of your computing resources. That's the only way to know if your computing resources are performing at their best and how quickly you can respond and restore them if they aren't.
Availability
We're here whenever you need Our Server Monitoring Services, 24 hours a day, seven days a week, waiting for your call.
Reliability
With our expert monitoring, you can keep your server up and running both day and night. Our team works with you to monitor your system machine, and alert you in the event of an incident.
Our Server Monitoring Capabilities
As there are various components within the IT infrastructure to monitor, here are a few metrics to measure while monitoring the server.
Security
A successful or a failed authentication can provide insights into the system's performance. Both the attempts help the Administrators secure the system in a better way.
Failure
When the servers fail to perform the requested actions, it leads to the failure of some major activities. For example, if the server cannot collect product details from the database, users do not get to see the product details, which ruins the user experience.
Accessibility
It is essential to have enough bandwidth and server availability. By pinging the server, the accessibility of a server and its response time can be measured.
Response Time
It is important to get a response rapidly from a server, mainly when so many transactions and dependencies occur at a given time.
Zen Networks provides complete, local, end-to-end technology solutions for organizations with a large team of engineers and consultants available to assist with any technology need, solve problems and exceed expectations. At every level of the company, we are committed to providing high-quality services to each of our clients.
Some Of Our Related Articles
What are your challenges? Let's talk together to solve it
With Zen Networks, that's precisely what you get. Our support engineers work with your existing systems, goals and business strategy to develop solutions that fit your current needs. No longer do you have to make do with generic IT solutions: our team forms a unique relationship with you, helping you to better manage your operations.
Get started today by contacting us if you have a project or need assistance. Fill out the form, email us at [email protected], or call us.